Harbor Recreation, Inc
807 Harbor Road
Milton WI US 53563
608-884-6007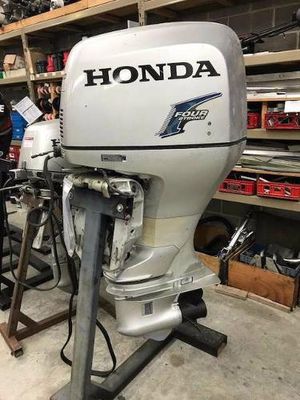 2007 Honda 200HP
N/A
2017 Honda 200 XL
Honda's larger engines deliver advanced technology for a maximum boating experience. Whether you're jumping waves on the high seas or skimming across a lake, tournament style, Honda outboards provide an unmatched combination of power, torque, rpm and fuel efficiency.
Explore the unknown with confidence.
Honda's 200 horsepower engine is a 3.5 liter, 60 degree V6, packaged in a beautifully compact design. It offers all the power you'll ever need with less fuel, thanks to Honda's lean burn technology.
The 200 horsepower is based on the same engine that powers Honda's Odyssey and Pilot automobiles. So you know you can expect long-term durability and clean, quiet operation.
Many of the best boats come equipped with Hondas.
Honda is also the choice of many fishing Pros like Charlie Ingram whose achievements include 8 BASS Classic qualifications and 4 BASS wins.
If you're looking for come back dependability and fuel efficiency, Honda's 200 horsepower is your engine.
*Price, if shown, does not include government fees, taxes, dealer freight/preparation, dealer document preparation charges or any finance charges (if applicable). Final actual sales price will vary depending on options or accessories selected.
NOTE: Models with a price of "Request a Quote" are always included in a $0 search, regardless of actual value.
Specifications
Cooling System
Water Cooled
Lubrication System
Wet Sump
Fuel Induction System
Programmed fuel injection
Ignition System
Microcomputer programmed